We are Lake Oswego Pressure Washing
Get Your FREE Quote Today
#1 Pressure Washer in Lake Oswego
Exterior or interior parts of your home or business premise are exposed to unfavorable conditions such as stains, dirt, bird droppings, and other pollutants. The elements contribute to the discoloration and damage of the surfaces and make them unappealing. Pressure washing your surfaces is the best and most effective method to get rid of the elements and leaving your surfaces sparkling clean. It comes with several benefits. Washing dusty surfaces help prevent the possibility of your family developing health problems such as allergies. Pressure washing removes pollutants on all types of surfaces and makes them look brand new. When compared to other washing methods such as hand washing, it is more efficient as it consumes less time and energy. If you intend to sell your home in the near future, pressure washing it will attract buyers easily. A home with dirty surfaces may chase away prospective buyers, as it may look older than it really is. It takes less time than other cleaning methods. If you choose to hand wash surfaces, you might require several days to clean all the surfaces in your home. With pressure washing, a total cleanup is achievable within a few hours. If you want to paint or refinish your home, washing the surfaces should be the first step you take. This ensures that they are smooth enough to be worked on. It also ensures that the new coating will fully stick onto the surface. A coating applied on dirty surface one containing peeled paint does not stick properly and will start falling off after some time.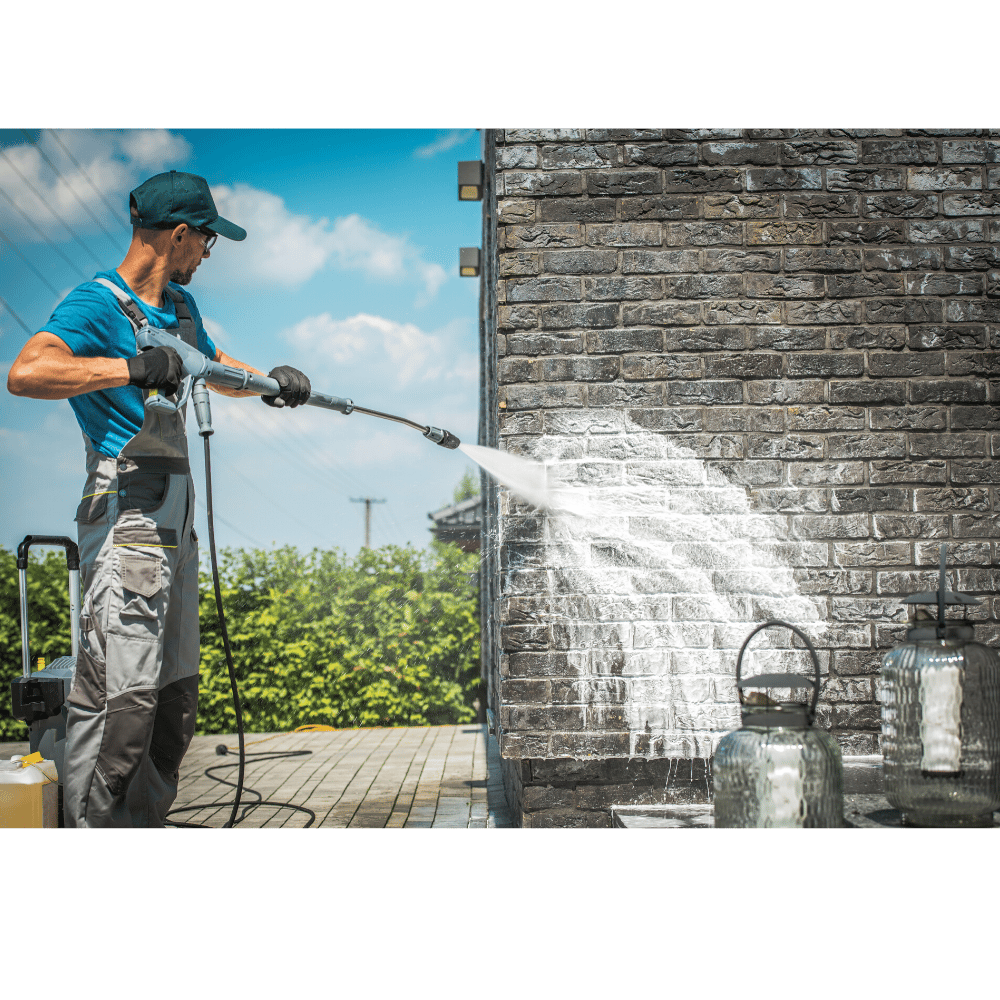 Types of pressure washers include:
 Gas pressure washers-gas pressure washers usually have more pressure than electronic ones. They are mostly used for high-intensity cleaning purposes.
 Electric pressure washers-electric pressure washers are mostly used in residential cleaning services to clean fences and concrete surfaces. They can be used to clean both indoor and outdoor surfaces.
There are various tips that make pressure washing effective. For example, when washing vertical spaces, one should start from the bottom part to the top, and then rinse from top to bottom. The nozzles of pressure washers are usually color-coded so that a user cannot use the wrong nozzle. The use of a wrong nozzle can be dangerous, as it can injure the user and cause damage to the surfaces being washed. Pressure washing is also used interchangeably with power washing, although some people have a different view on this.
Lake Oswego's Leading Pressure Washing Experts
We have all the necessary equipment and expertise to provide excellent cleaning services such as
fence cleaning, Portland gutter cleaning, window washing / window cleaning, and for any other
all service cleaning you might have.
We are confident that our pressure washing West Linn Oregon services will meet your
expectations of having a clean, and flawless residential or commercial building surfaces. Let us
help you, and you will not regret it.
Contact Lake Oswego pressure washing today at 503-470-4999 to experience a brand-new look
and transformation at your home!
With several companies present out there, you might be wondering why we're the right fit for you. We always strive to be different by providing top notch services. Here are some of the things that make us stand out from the crowd: Our friendly customer support team will attend to you in a professional and friendly manner. They will answer all your questions in regard to our services. Together, you will schedule an inspection date, and later, the cleaning date that is more convenient to you. We have the necessary equipment for any surface. We understand that the use of wrong equipment, such as nozzles, could result in injuries or damages to your surfaces. To prevent that, we carefully inspect our equipment before we start washing. We leave all your surfaces spotlessly clean. You will not see any stain after we finish our job. We maintain the agreed deadline. We always work on your premises within the agreed time frames. We always avoid inconveniencing our customers.We provide our services to residential and commercial property owners, at the most affordable prices, without compromising on the quality of our work. How much you pay will significantly be determined by the size of your surfaces and the nature of the dirtying material. We have maintained good working relationships with our customers, who never hesitate to come back to us any time they need pressure washing services. We strive to be reliable, by charging affordable prices for our services, making sure all our customers get real value for their money. If you use our services, we know you will come to us again, as we not be disappointed. If not done correctly, pressure washing can be very messy. That is why we strive to conduct proper preparation to prevent the probability of an accident happening. Our staff is also trained on safety precautions and measures to undertake, in case something happens.
Lake Oswego Pressure Washing Gutter Cleaning
Lake Oswego Siding Cleaning
Lake Oswego Pressure Washing Siding Cleaning
Pressure Washing
Siding Cleaning
Gutter Cleaning
Surface Cleaning
Fence Cleaning
Deck Cleaning
#1 Pressure washers
Pressure Washing Experts
Lake Oswego Pressure Washing
Lake Oswego Fence Cleaning
Lake Oswego Pressure Washing Fence Cleaning
Lake Oswego Deck Cleaning
Lake Oswego Pressure Washing Deck Cleaning
Lake Oswego Surface Cleaning
Lake Oswego Pressure Washing Surface Cleaning
Pressure Washing Near Me
The nozzles of pressure washers are usually color-coded so that a user cannot use the wrong nozzle. The use of a wrong nozzle can be dangerous, as it can injure the user and cause damage to the surfaces being washed.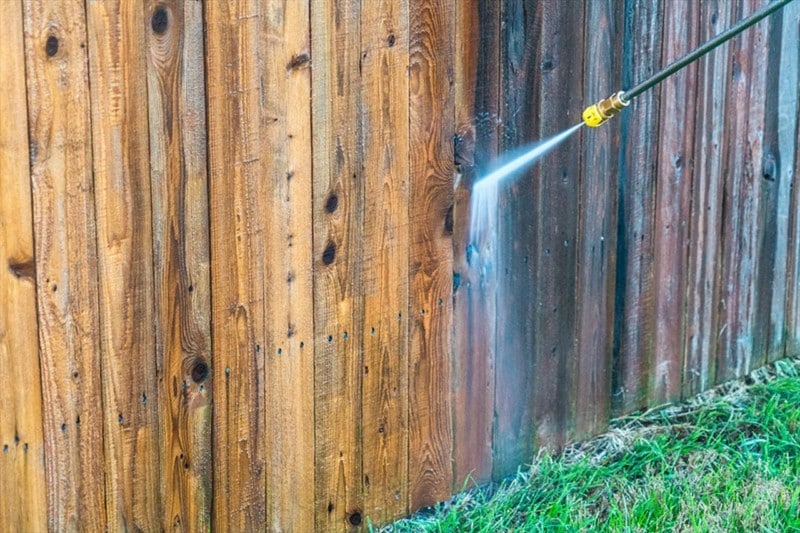 Any type of a fence should be cleaned from time to time, to enhance its appearance and lengthen its lifespan. Some types of fences will need to be cleaned more frequently than others.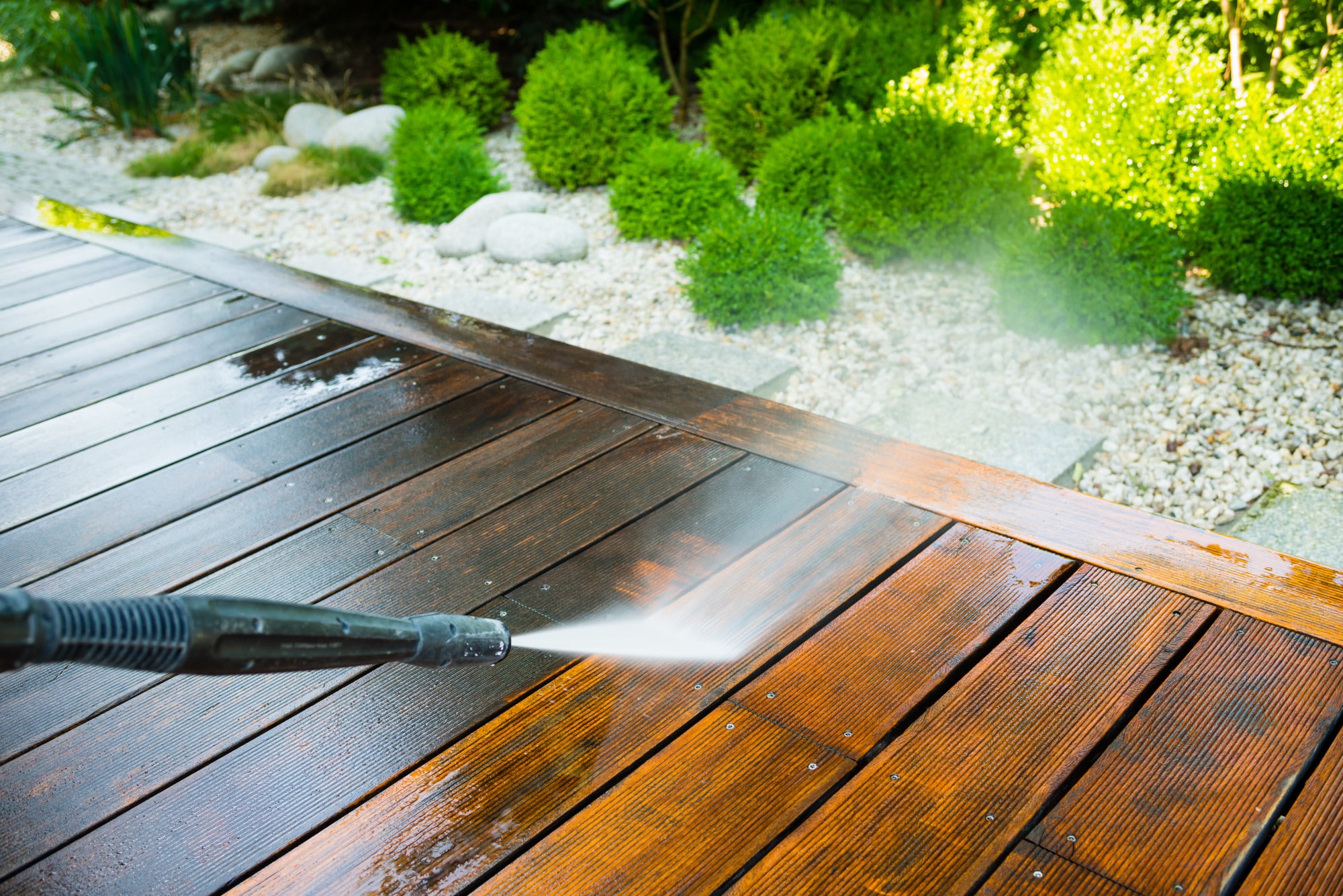 Cleaning a deck is essential, as it increases its lifespan on top of making it look aesthetically pleasing. Some homeowners often overlook the deck. A dirty deck can pose hazards tripping and overall makes your home look.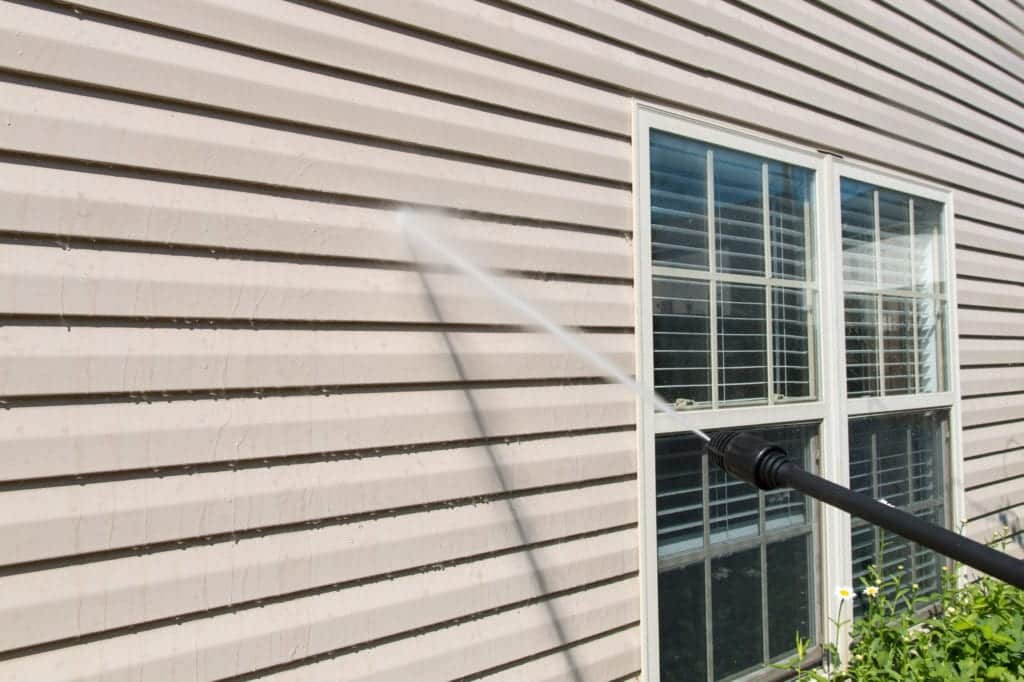 While you cannot prevent dust, molds, and mildew from getting onto the surfaces of your house, we can easily remove them using a pressure washer and. Whether your home is made of brick, stone, wood, aluminum, it sparkling clean and looking brand new.
Pressure washing concrete at least once in a year makes it look attractive and lengthens its lifespan. We use the appropriate concrete detergents to achieve excellent results and prevent damaging the concrete.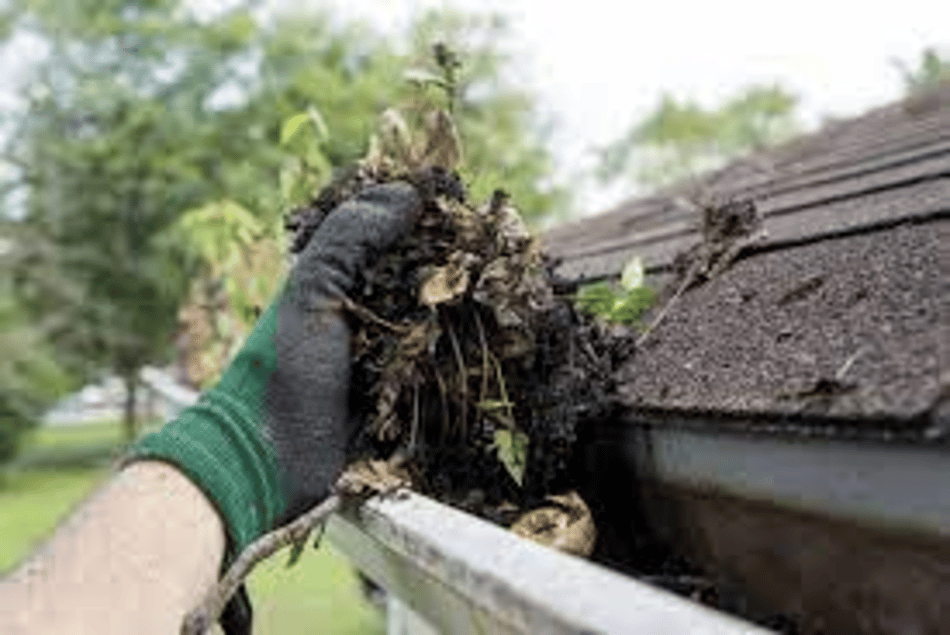 Gutters need to be cleaned at least twice a year. If your house is near trees, they should be cleaned at least thrice, since leaves will always fall the trees from the gutters. Gutters get dirty for various reasons, too, such as vegetation growth and bird droppings.
I looked for a power washing service to help with my work on refurbishing equipment. He was scheduled later in the day but was able to arrive sooner. Without his help my work would have taken longer and I really appreciate offering a military discount. Great job.
The guys did a terrific job and I'm beyond thrilled with the results. Brought my drivewat back to life,looks even better than when it was first installed. The look is fantastic and I see this as protecting my investment. Thanks!
Vanessa Stokes
2022-03-06
It came out excellent. They made the old pavers look just like new if not better than new. The employees were on time, courteous, explained the job and the steps, professional and cleaned up after they were done. Would not hesitate to use them in the future for our pressure washing needs.
Lake Oswego Pressure Washing provides House cleaning, Fence cleaning, Deck cleaning, Siding cleaning, Service cleaning, and Gutter cleaning in: Lake Oswego, West Linn, Wilsonville, Happy Valley, Milwaukie, Beaverton, and the Portland area. 
You're not going to hit a ridiculously long phone menu when you call us. Your email isn't going to the inbox abyss, never to be seen or heard from again. With Lake Oswego Pressure Washing, we provide the exceptional service we'd want to experience ourselves!